Banner Stands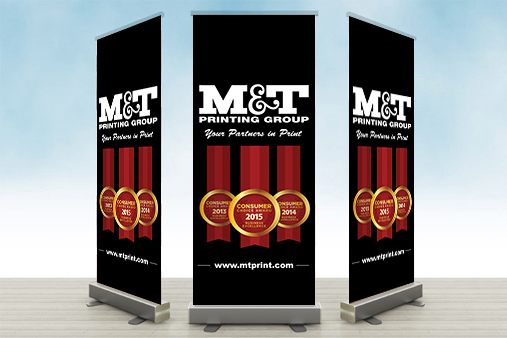 Banner Stands are portable, lightweight, and easy to set up which makes them the perfect option for showcasing your business at tradeshows, presentations, conferences and conventions. Many options in style and size are available and they can be completely designed to suit your message or needs.
Banner Stand Services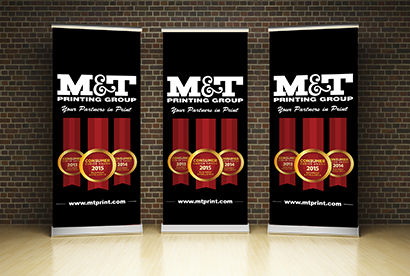 Retractable
Retractable Banner Stands allow for the creation and presentation of a visually explosive message at an amazing value. These units are lightweight and durable, require minimal set-up time, come with their own carrying case and can be assembled in seconds.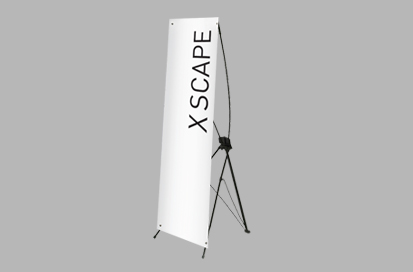 X-Frame
The X-Frame banner is a great economical way to display your banner for trades shows, in-store displays, and hotel lobbies. These are a cost effective, lightweight option that is ideal for situations where the graphics will be changed frequently. The banners include 4 grommets that hook on to the X-frame itself, allowing for quick and easy setup and tear down.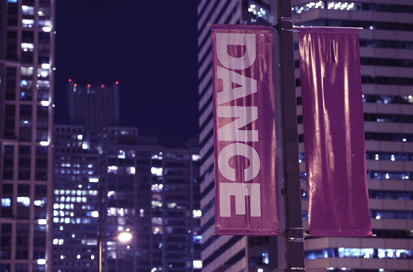 Banner Poles
Banners can be hung from light poles, flag poles, or even the side of a building for optimum visibility. Available in multiple lengths, banner pole kits come with 1" standard or 1.66" heavy duty aluminum poles and you have the choice of hanging either a single banner or double banner on both sides of the pole. Call for further information and pricing.