Awards & Mounting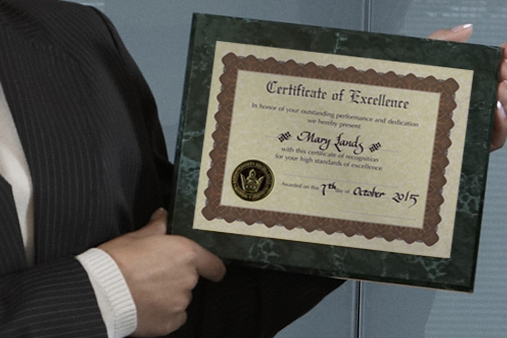 Let M&T help to display your promotional materials, awards, certificates, mission statements, and more using various mounting techniques such as float mounts or plak mounting. These products have various uses from business displays and recognition to personal items for your home. The options are endless and M&T Printing Group is here to help you find what best suits your needs.
Bindery Services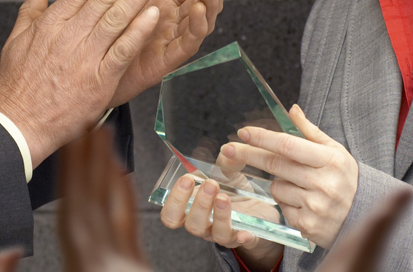 Acrylic, Glass & Crystal
Acrylic, glass or crystal awards are an elegant and prestigious way to show your appreciation. The recipient will be just as proud to display a piece of this distinction as you will be to present it. These high end awards are available in a variety of designs, shapes, sizes, and price points. Call today for details!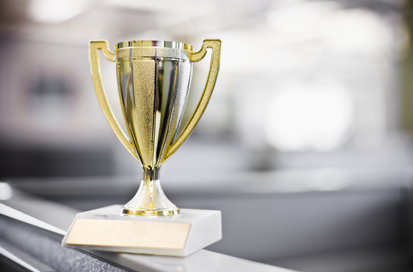 Trophies
Trophies are a great way to recognize the achievement of a team or an individual, whether it be in sports, school, or at work. With a variety of awards and trophies to suit any occasion and any budget, M&T Printing Group can aid in honoring the recipient with a special piece they will treasure for years to come. Styles include but are not limited to Cups, Medals, and Sports figures.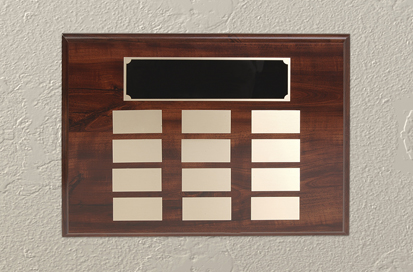 Wall Mounted
Wall mounted plaque awards add sophistication to any recognition occasion. An acknowledgement of appreciation or corporate recognition award can be made from a variety of mediums such as, wood, marble, resin, and metal. For options and designs, please contact M&T Printing Group today.